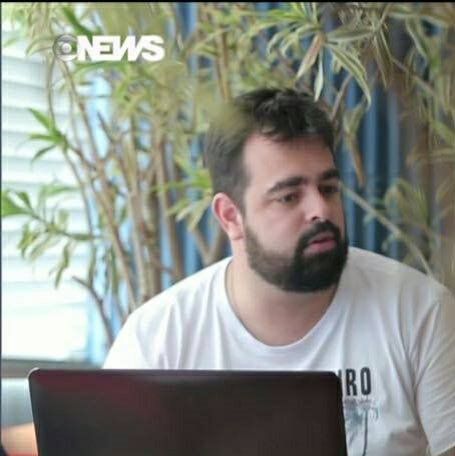 Software Engineer | C# .NET Core | AWS, Azure, Devops |
Hello, I'm Luiz Filipe Timoteo Brandão, a seasoned software developer with a passion for technology and a track record of success. With a diverse background in the financial and technology sectors, I have honed my skills and gained valuable experience that sets me apart from other developers.

My journey as a developer began with a strong educational foundation. I obtained a bachelor's degree in Computer Engineering, which equipped me with a comprehensive understanding of programming languages, software development, and system architecture. Since then, I have continuously expanded my knowledge and stayed up-to-date with the latest industry trends and technologies.

Throughout my career, I have achieved significant milestones and made notable contributions. I have worked for prominent companies in the financial sector and technology industry, where I have demonstrated my expertise in various technologies and programming languages. My advanced skills include C#, .NET Core, Entity Framework, as well as proficiency in API's, REST, SOAP, Microservices, Clean Architecture, CQRS, and Mediatr.

One area where I excel is cloud infrastructure migration. I have led successful projects to migrate companies' infrastructure to AWS and Azure Cloud, leveraging my expertise in tools like Jenkins, Terraform, and Ansible. I am also experienced in implementing continuous delivery pipelines, ensuring seamless software delivery and deployment.

I take pride in my ability to improve systems and user experiences. I have played a key role in migrating legacy systems to web platforms, enhancing usability, and addressing database bottlenecks. Additionally, I have a strong background in database management, including SQL Server, Oracle PL/SQL, MySQL, and MongoDB.

What sets me apart as a developer is my technical leadership skills. I have successfully managed teams and projects, documenting processes, and ensuring cost-effective solutions. I am well-versed in agile software development methodologies such as Scrum and Kanban, enabling me to deliver high-quality results in a fast-paced environment.

Beyond my professional achievements, I am genuinely passionate about technology. I enjoy exploring new technologies, participating in open-source projects, and contributing to the developer community. This drive for continuous learning and innovation fuels my enthusiasm and keeps me motivated to stay at the forefront of the industry.

Outside of work, I value a well-rounded life. I appreciate spending time with my family, engaging in outdoor activities, and pursuing personal hobbies. Balancing work and personal interests allows me to maintain a healthy and fulfilling lifestyle.

If you would like to connect with me, feel free to reach out at luiz.brandao@live.com. You can also find me on LinkedIn at www.linkedin.com/in/felipeand1, or explore my GitHub and HackerRank profiles at www.github.com/andfilipe1 and www.hackerrank.com/andfilipe, respectively.

Thank you for taking the time to learn more about me. I look forward to new opportunities and collaborations in the exciting world of software development.